Five Things I've Enjoyed This Week
Doom Eternal Soundtrack, Spides, SlidesGo, Sherlock Holmes: Crimes and Punishments and The Leviathan.
I have quite a productive week behind me, even though it went by pretty quick. My second week of using Sorted3 –  and I'm happy to say that it does seem like I finally found the perfect task management app for me!
With the current circumstances of being in quarantine I had to rethink my definition of being productive.  I've always had (and still have) a hard time being easy on myself when it comes to being productive. The fact that Sorted3 helps me to track down a bunch of tasks every day due to the automatic creation of a time schedule has been a huge relieve for me. 
Besides Sorted3, here are my five things I've been enjoying this week:
1. doom eternal soundtrack
I'm not able to count the hours I have spent listening to the Doom 2016 soundtrack, but it is a lot. I have been listening to the Doom Eternal soundtrack on and off since the game has been released, but especially this week it has been my go to soundtrack. 
I love how much room Bethesda gave the music in Doom and Doom Eternal. It is not just a background track, it almost counts into game design due to the music being so crucial for how I've been feeling while playing Doom Eternal – which mostly consists of internal screaming and a lot of tension.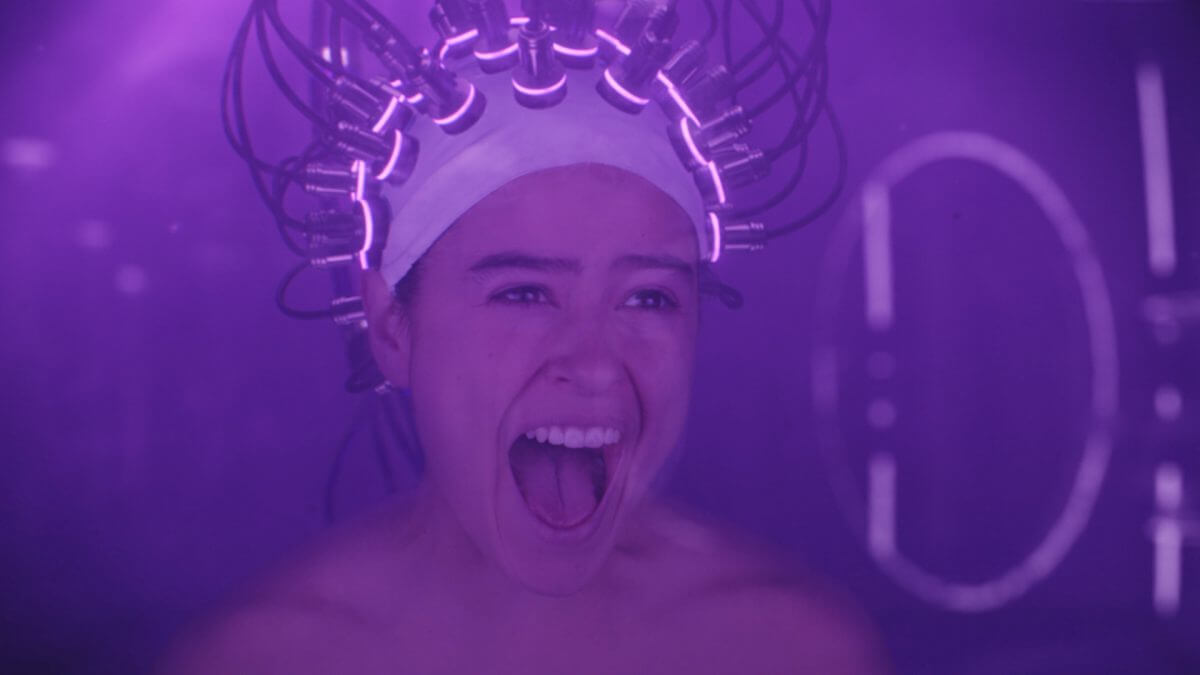 I don't know why, but I have never been a fan of german movies or series. I'm sure it has a lot to do with the fact that most of us grow up with american based movies and series, I just never liked the feeling and style of German media (that is a very broad statement). 
The only exception so far has been Netflix's Dark, which is a great show dealing with themes such as time traveling and alternate realities. I was excited to finally have found a German show I enjoyed, which is why I also wanted to give Spides a try.
I still have a couple of episodes to watch, but I definitely like where Spides is going. It reminds me a lot of Guillermo Del Toro's The Strain, although Spides uses aliens rather than vampires as basis for their story. The series has been shot in Berlin and thankfully stays away from cringy depictions of a sci-fi version of Berlin – which makes it very interesting because the show presents a regular city of our time being involved in some very science fiction-y topics. It is also pretty funny to see locations you see everyday on your way to the office (when not in quarantine) being used in a sci-fi context.
I have a whole library of game concepts and ideas for mechanics saved in Notion. Although I've already made an effort to design the pages as visually appealing as possible, I wanted to create some potential pitch presentations. No one except me currently gets to see those concepts, but visuals are very important for me and also are a way for me to express my designs, since I am neither an artistically skilled person, nor have I the needed coding skills (I'm working on that).
The quickest way for me to create those presentations is PowerPoint, so I was happy to stumble upon SlidesGo which gives free access to hundres of presentation templates. Most of them aren't focused on creating video game pitch decks, but the layout and schemes they present still are very helpful to use as a starting point.
4. sherlock holmes: crimes and punishments
I always loved detective mechanics in games. Crimes and Punishments is probably one of the biggest references you can find when researching said mechanics, so I've had it on my list for a while. I was excited to see that Epic Games was giving away the game for free, so after downloading it I finally looked into it this week. I wasn't yet able to play as much as I would like to, but I already like the different mechanics Frogware has used and how well they fit together into the whole system. Hopefully I am able to play a bit more next week!
The Leviathan is a 4 minute long teaser by Ruairi Robinson that was published 2015, I think originally it was supposed to be made into a full length film – which hasn't happened yet unfortunately.
At least once a year I come back to the teaser and am still fascinated by the originality. I really hope the concept someday gets picked up, either as movie or maybe even as video game. The amount of world building Robinson was able to put into these couple of minutes will always be a huge inspiration to me.
And done! Writing these blog entries is somewhat therapeutic for me, it also helps me to motivate myself to try out some new things every week, whether that is a new video game or something else. The Leviathan reminded me to get back into watching short movies again, which Future Anne will hopefully do next week!
Other blog posts you might want to read